How To Order From Nature Sound Spa
Ordering Our Nature Sounds
As you can see from the video above, ordering nature sounds from Nature Sound Spa is fast, secure and easy. There are no shopping carts or complicated forms to fill. And because we use a direct payment method, you can order your nature sound and receive the audio file within seconds of purchase. Simply select your nature sound audio file, purchase it through PayPal's secure online payment system and begin enjoying your purchase within seconds. All our orders are handled through PayPal and we provide automatic links to the audio file as soon as the payment is processed by PayPal. You will also receive a confirmation email with a link to your purchase once the payment is made. You can cancel the order at any point during process.
Our 3-step process
Our famous 3-step process to instantly download a nature sound is simple and very intuitive. However, if you require more information, here a step-by-step overview of the 3-step process works.


Step 1: Select your Nature Sound
We allow you to browse by nature sound collection or by types of nature sounds. If you like a particular collection, we allow you to download that entire collection at a discount rate.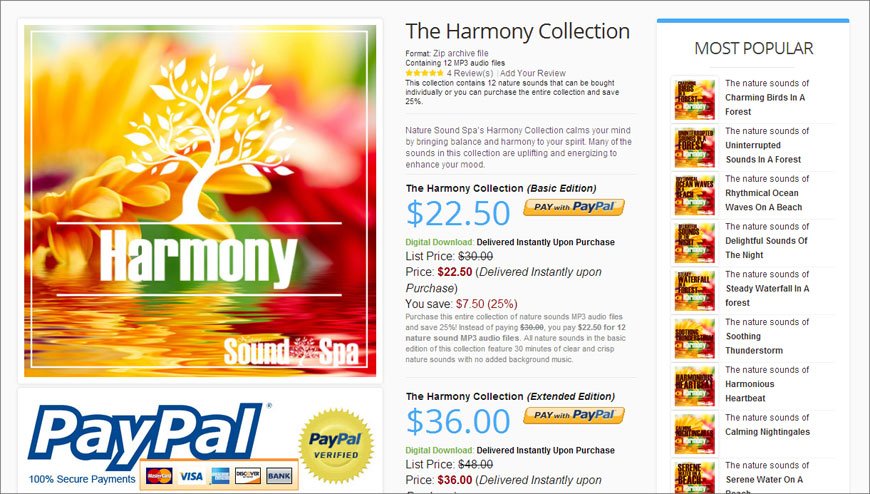 We provide two versions for each one of our nature sounds: the basic version at 6.95$ and the extended version at 9.95$.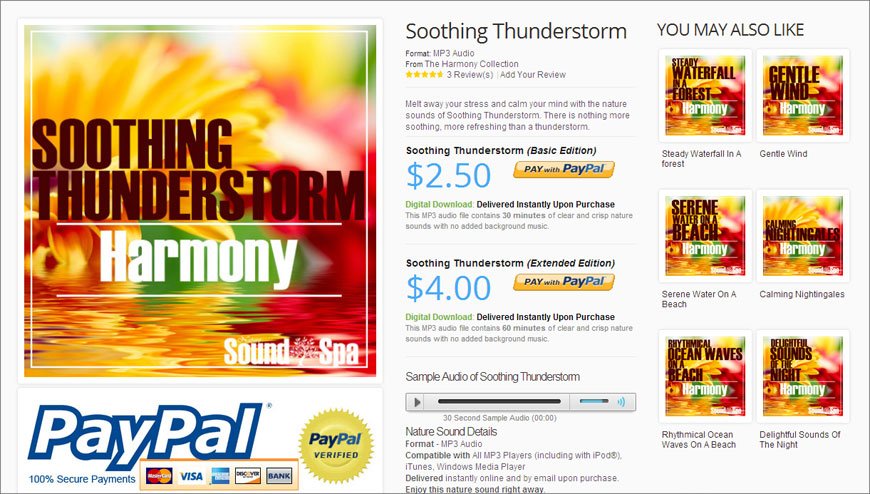 Once you have selected a version of the nature sound audio file, click on the "Purchase with PayPal" button. If you do not have a PayPal account, you can select the "Pay as Guest" option to purchase using your credit card
Step 2: Purchase your Nature Sound
Purchasing nature sounds from us happens directly on Nature Sound Spa. You never leave the site. To purchase a nature sound from us, simply click on the "Pay with PayPal" button.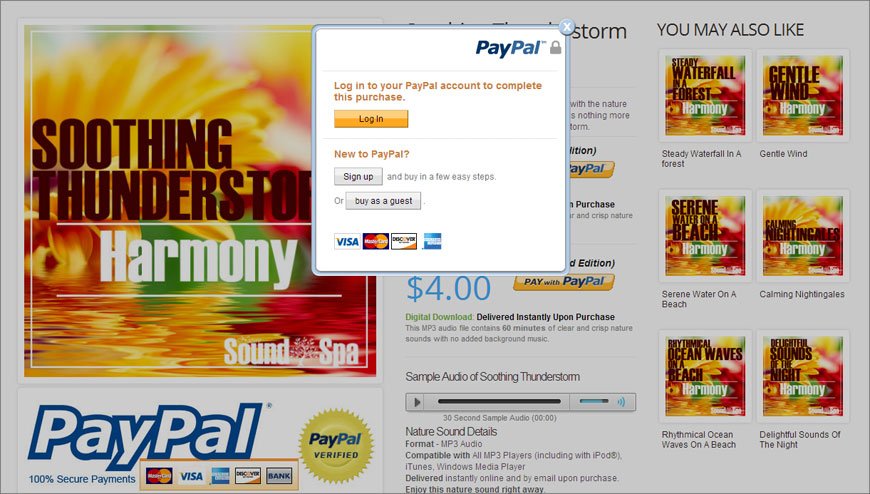 Once you click on the "Pay with PayPal" button, a PayPal overlay will appear. This overlay will ask you to enter your PayPal information so that PayPal can retrieve your user information.


Once you have entered your PayPal information, you will be provided with a confirmation page which allows you to preview your order. Once you click on the "Pay Now" button, your purchase is complete and you are provided direct access to the Nature Sound that you have just purchased.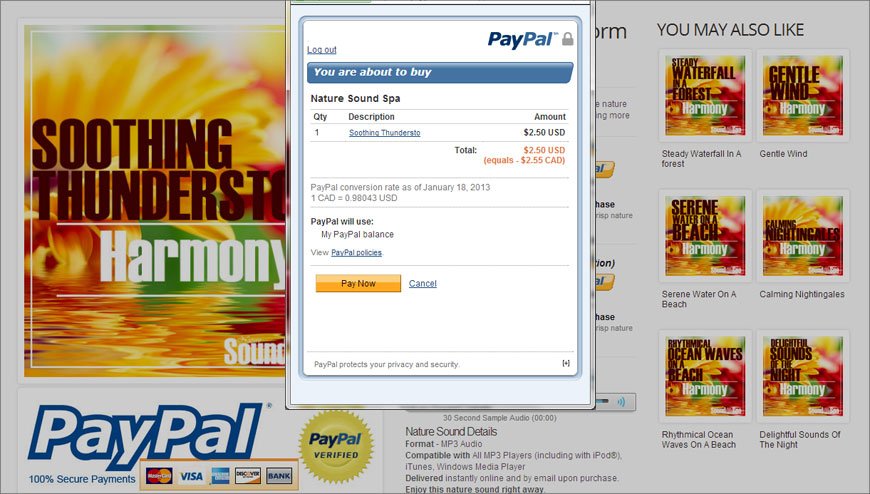 As soon as the payment is completed, the "Pay with PayPal" button will change to a "Download Now" button. Simply click on the button to start downloading your nature sound.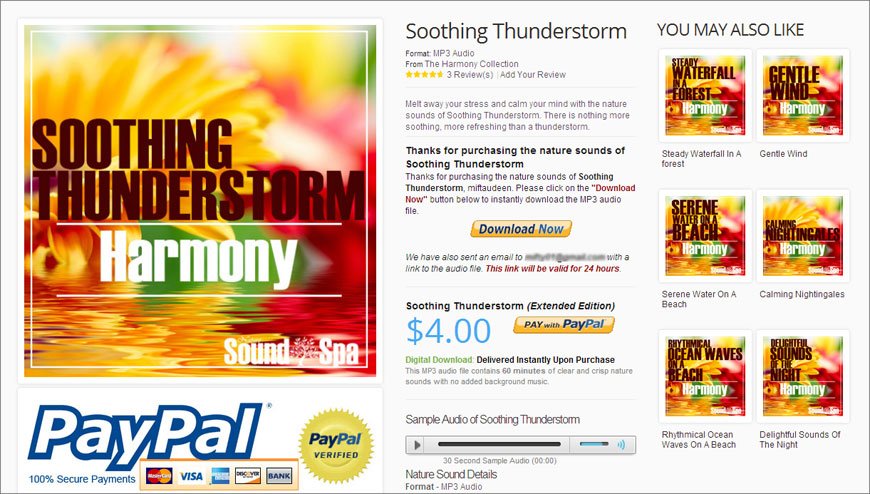 You can now download your nature sound to your PC, Mac or all MP3 Players (including with iPod®), iTunes and Windows Media Player.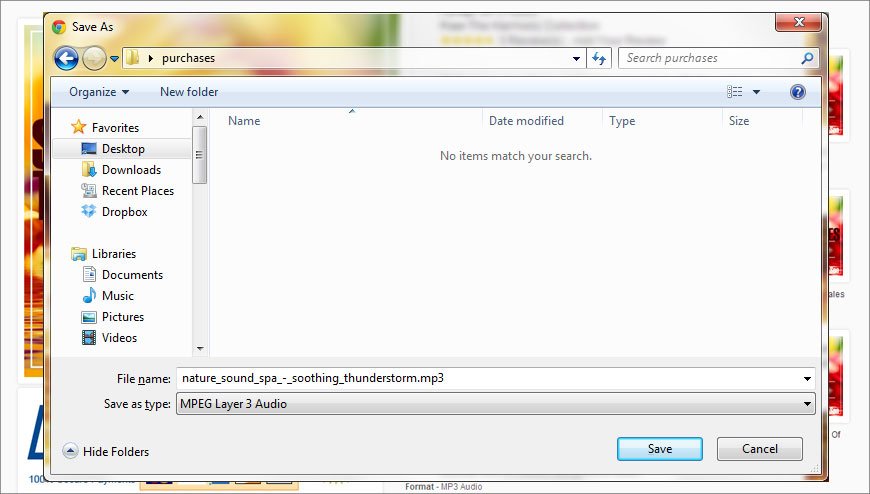 As Soon as we receive confirmation of your payment from PayPal, we send out a confirmation email that contains a temporary link to the nature sound audio file that you have just purchased. PayPal typically sends us this confirmation within seconds of the purchase.
Step 3: Listen to your Nature Sound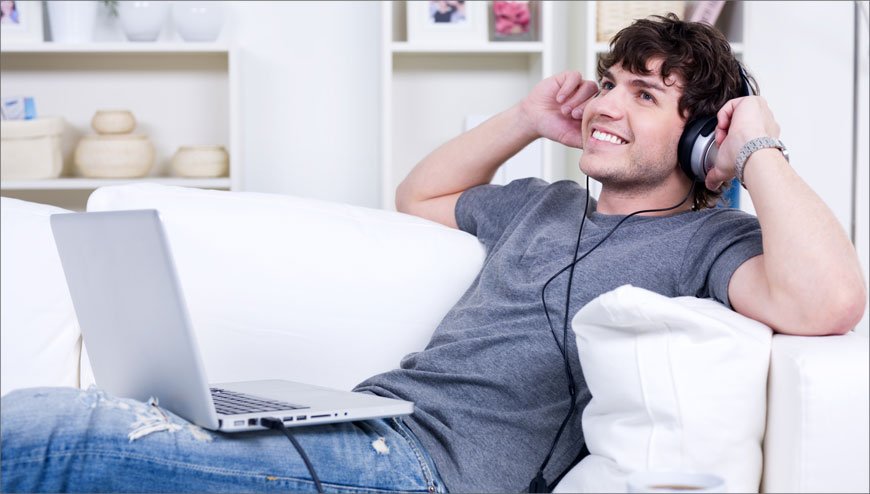 You can now download the audio file and begin enjoying the nature sound audio file that you purchased. Please note that the download link is only valid for 24 hours! So make sure that you download your nature sound as soon as you receive the temporary link to your MP3 nature sound. the email address that we use is the email on file with PayPal.
Additional Notes
If you are already logged into PayPal and click on the "Remember me" option, you will not have to re-enter your PayPal information for all other subsequent purchases made at Nature Sound Spa. PayPal will simply ask for confirmation before processing the order.
During the purchase, Nature Sound Spa communicates with Paypal. During these times, you may see the PayPal "loading" logo, as shown above. Please be patient as this is a normal part of the ordering purchase.
If you have any questions or concerns, please do not hesitate to contact us, visit our F.A.Q. section or visit our customer support section