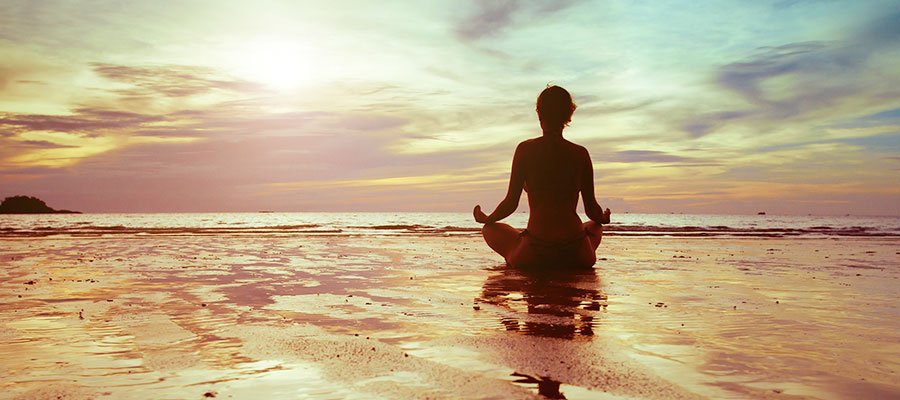 Meditation and Nature Sounds
Meditation is one of the best ways to focus your mind and channel your energy. It is also a powerful way to connect to nature. We recommend finding a comfortable seat, or sitting on the floor, if you are comfortable with the cross-legged yoga sitting position, and playing one of the sounds from our harmony collection. Meditation is all about concentration on breathing and on clearing the mind of disturbing thoughts. Nature Sound Spa's Harmony collection is the perfect meditation companion. This collection of nature sounds helps relax both the mind and the body.
When listening to nature sounds from the Harmony collection, it's important to breathe through your nose. Inhale deeply, feeling the air inside your lungs and breathe out through your mouth. Listen to the wonderful sounds of nature as they produce a warm wind of healing energy that is centered on your body. The most important thing to do while meditating with our harmony collection is to relax. Tense your body while you inhale deeply, and then relax. Inhale deeply and exhale as you release the tension.
When using the Harmony collection, the nature sounds that are being played are perfect for visualization. Imagine yourself in a place of utter peace as you listen to sounds that cleanse your body. Nature Sound Spa's Harmony collection is about cleansing the mind, relaxing the body and meditating in a warm and comfortable place.
In order to stay focused while meditating, try playing nature sounds from our Harmony or Creativity collection. These sounds can help sustain concentration and restore energy.
Using our Creativity collection, you will be able to tap into all sides of your creativity and fully express how you feel. Empty your brain of any preconceived notions and let your subconscious rise up. Listening to calming nature sounds is a way of capturing deep thoughts and answering troubling questions that you may otherwise not consider.