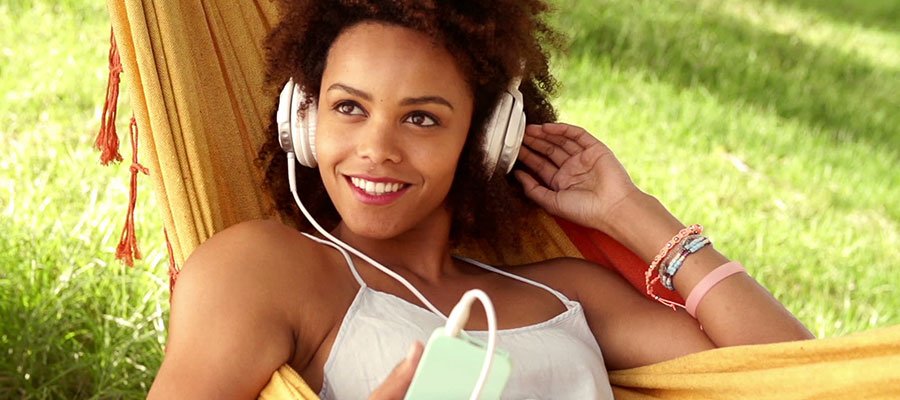 Tips for Selecting the Perfect Nature Sound
When it comes to selecting the perfect sounds of nature, you should let your ears be the guide. The only requirement is that the sound should be a welcoming addition, not an intrusion.There are no wrong or right nature sounds so you should try to chose A warm, welcoming nature sound. You may use nature sounds to relax, nature sounds for sleep or you may use the sounds to let loose your creative side. For example, the sound of calming rivers is considered to be a perfectly relaxing way to lull your body to sleep. For some people, the calming sound of ocean waves produces a state of relaxation that is unmatched while for others it is the perfect source for inspiration.
Experimenting is the only way to discover what nature sounds work for you. You need to experiment to see how various nature sounds affect you. Try nature sounds from our Sleep Collection, our Harmony Collection, our Creativity Collection or our Reflection Collection. To find out what works for you, we recommend trying various sounds from various collections. Experiment with the time of day. Your body tends to be more receptive to different sounds depending on the time of day. To make your experimentation economical, we offer basic versions of all of our nature sound for only 6.95$. The basic nature sounds are 30 minutes in length. These sounds are an economical way to try a new sound every day for a week without breaking the bank.
Try Different Nature Sounds From Our Collections. Eventually, you will discover the signature nature sounds or the Nature Sound Spa collection that works best for you. It may be a combination of two or three sounds from a particular collection or a mixture of sounds from various collections. At this point, you may wish to buy the basic or extended version of these nature sounds. Play these signature nature sounds in your MP3 player, PC or iPod. Play these nature sounds at times when you are alone and want to surround yourself by nature. You will instantly be transported to the right mood that suits how you are feeling.